Embassy of Finland, Business Finland and Italian-Finnish Chamber of Commerce organize in Milan an event dedicated to companies interested in the Finnish market.
Italian exports to Finland increased by 6% while exports to our country grew by 2%.
Italy in 2018 is in 11th place among the supplying countries (together with the United Kingdom, while in the top positions it is Germany, Russia, Sweden, China, the Netherlands, France and the United States).
The most consistent items of our export are industrial machinery and electronic equipment.
The presence of Italian companies in Finland is not numerous but can count on excellent products in the respective industrial and commercial sectors.
The event will take place on 21st March in Milan.
MF – Milano Finanza INTERNATIONAL SPECIALS FINLAND – November 2018
The initiative consists of the publication of a 12-page special on the national MF daily, but also on dedicated television spaces on Class CNBC. Shortly after the publication of the special, a dedicated conference will be organized with the participation of Finnish and Italian public authorities, as well as the presence of numerous companies from the two countries.
This initiative aims to accelerate the business processes between the operators of the two countries and develop concrete opportunities, as well as deepen the knowledge in relation to a country as particular as Finland: with about 6 million people, 400 thousand active and high quality companies technology and a market that could be a hub from which to approach all of Scandinavia.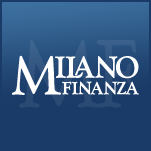 MF International specials Finland 2018 Dossier
FINLAND MEETS MILAN – 01.02.2018
Last Thursday 1 February 2018 the first convention of the Italian-Finnish Chamber of Commerce is held in Milan entitled FINLAND: THE BEST DESTINATION FOR BUSINESS AND INVESTMENT.
The meeting, held at Investec Asset Management at Palazzo Toschi Corneliani in Corso Venezia 44 in Milan, launches a series of events promoted by the Chamber in support of its members, with a view to promoting trade, productive activities and investments between Italy and Finland.
Many present, both Italian and Finnish, representatives of institutions, businesses and professionals.
After the institutional welcome greetings of the Ambassador of Finland S.E. Janne Taalas and the introduction to the work of the lawyer Dario Alessi, Honorary Consul of Finland in Milan and President Italchamber Finland, Giovanni Maria Palladini, Councilor Italchamber Finland and chartered accountant presented the country with a view to business and investment
Italchamber Finland in the relationship with the Assocamerestero network.
Great interest has been generated by the business houses with the speeches of Stefano Bonfanti, President of CDA Celly S.p.A. – Esprinet Group: "Celly and the opening of the Celly Nordic branch" and of Fabrizio Francioso, CEO and Co-Founder, Tag-Go Oy: "Tag-Go Oy: the development of an entrepreneurial idea"
At the end of the conference Alessandro Cardia, Executive Manager Banca Generali presented "Banca Generali's support for entrepreneurial activity"
The convention promoted by the Italian-Finnish Chamber of Commerce and the Honorary Consulate of Finland in Italy and Lombardy, had as Partner Investec Asset Management and Banca Generali